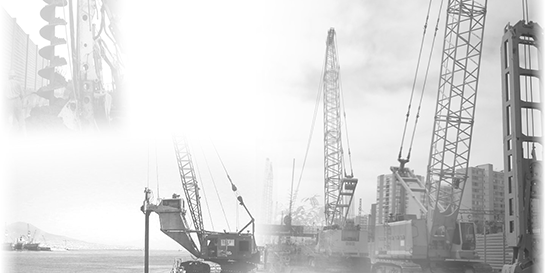 S.I.F. – Società Italiana Fondazioni
S.I.F. – Società Italiana Fondazioni was established in Rome in 1960 and has been operating for over 50 years in the public and private sector. After the first years of life, the company was transferred to Naples, where in 1990 it was recognized by the Guidi family. The new property, committed to the forefront of corporate organization and management, aimed at implementing a strategy of extreme specialization in the special foundations and consolidation sector, increasing investment in new machinery and equipment and highly qualified personnel. The result is that in just over a decade, during a period of severe downturn in construction, SIF has reached a leadership position among the companies in Southern Italy and is one of the most solid and dynamic business realities in the territory national.
What we do
Experience and technological innovation at the service of foundation works and consolidations. Today, S.I.F. is led by a group of very motivated young managers able to face ever-more complex dynamics through smart planning of cutting-edge technology and machinery investments. Flexibility in human resources management and accumulated experience over the years have allowed Sif to work successfully in situations that are often considered to be difficult or even prohibitive to competition. These are the strengths on which the S.I.F. has built its own success by collaborating in building the most important infrastructures built on the turn of the century in Italy. Work done by specialized production units with state-of-the-art equipment and supported by an efficient technical and administrative structure that can handle real time requests from operating units in real time.